Boat Hire Services in Henley-on-Thames, Oxfordshire: A Visitor's Guide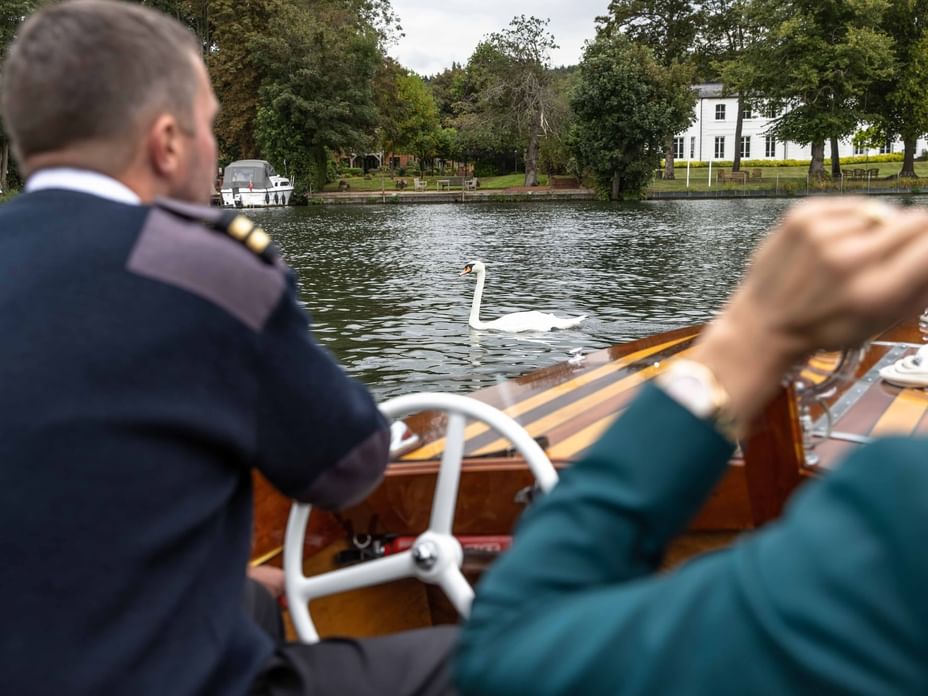 Nestled in the heart of Oxfordshire, Henley-on-Thames is a picturesque town renowned for its rich boating history, captivating landscapes, and quintessential British charm. The town's unique location on the River Thames presents a breathtaking backdrop that has attracted visitors and boating enthusiasts from around the world for generations.
The river, with its gentle curves and lush banks, is the lifeblood of Henley-on-Thames, connecting the town's heritage with its present-day allure. The annual Henley Royal Regatta, a prestigious rowing event, showcases the best of international rowing talent and underscores Henley's standing in the world of water sports.
Visitors to Henley-on-Thames can explore the Thames Path, taking in serene riverside walks, or visit the award-winning River & Rowing Museum, which delves into the town's maritime history. A plethora of riverside pubs and cafes offer ample opportunities to relax and enjoy the scenic views.
Boating in Henley is not just a pastime; it's a tradition, an art, and a way to connect with a landscape that has inspired poets, artists, and explorers. From handcrafted rowing boats to elegant motor launches, the boating experience here is as diverse as it is enchanting.
Whether you're a seasoned sailor, a rowing novice, or someone looking to enjoy the river's tranquillity, Henley-on-Thames offers a variety of boat hire services to meet your desires. In this guide, we'll explore some of the top options, ensuring that your time on the water is as memorable as the town itself.
Continue reading to discover the boat hire services available in Henley-on-Thames and start planning your unique Thames adventure.
Explore Boat Hire Services in Henley-on-Thames: From Rowing Boats to Luxury Cruises on the River Thames
Location: Station Road, Henley-on-Thames, RG9 1AZ
Overview: Cruise the River Thames with our trusted boating partner. From self-drive motorboats to chauffeured cruises, Hobbs of Henley provides a variety of options to suit any boating occasion. A historical company in operation since 1870, perfect for both exploratory rides and special events.
Location: Mill Lane, Henley-on-Thames, RG9 4HD
Overview: Offering motorboats for day hires and river cruises, Henley River Boats is ideal for families and small groups looking to enjoy the scenic Thames.
Location: Willow Marina, Wargrave Road, Henley-on-Thames, RG9 3JD
Overview: For the more adventurous, HCH offers canoe and kayak hires, guided trips, and lessons, providing a unique perspective of the river.
Location: Thameside, Henley-on-Thames RG9 1BH
Overview: The Henley Boating Company provides a bespoke boating experience tailored to your needs and preferences whether you're looking to take in the Thames on a boat charter of cruises or with a self driven boat hire.
Tips for Visitors:
Book Early: Reservations are highly recommended, especially during peak seasons.
Follow Safety Guidelines: Abide by the safety rules and instructions provided by the boat hire companies.
Explore Local Events: Consider aligning your visit with local festivals like the Henley Royal Regatta.
Henley-on-Thames in Oxfordshire is rich in boating heritage, with diverse services offering various ways to explore the River Thames. From traditional rowing boats to modern motorboats, there's an option for everyone. Enjoy the scenic views and unique culture of this beautiful riverside town!
If you're not quite looking to end your luxury retreat on the water then why not treat yourself to a waterfront hotel stay overlooking the River Thames? We have many rooms available for all occasions including Double, Twin, King & Studios. Not to mention the Heritage Four Poster room that was first occupied by King Charles I in 1632.
We also offer all day fine dining at The Clipper Restaurant, serving the best locally sourced cuisine for all palate's & preferences. If you're not feeling pampered enough already and require more TLC then our membership only Relais Salon will set you up for a truly tranquil experience. Book online today!