Historic Castles and Palaces near Cooden Beach: A Visitors Guide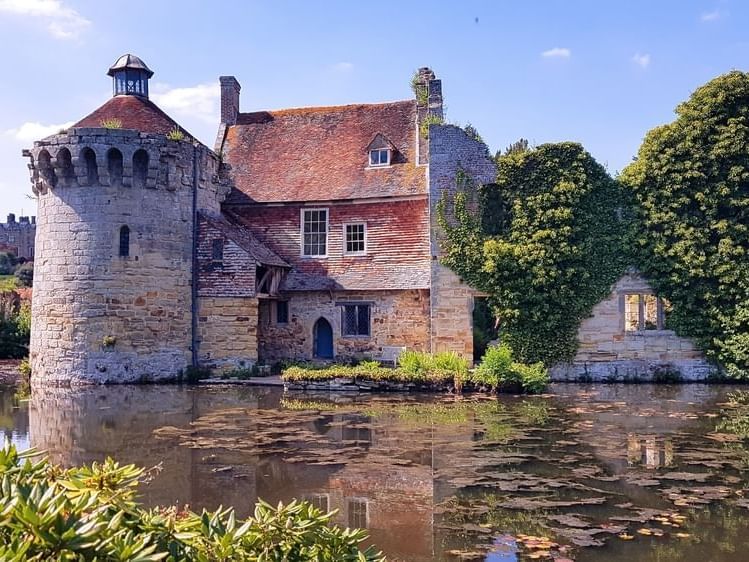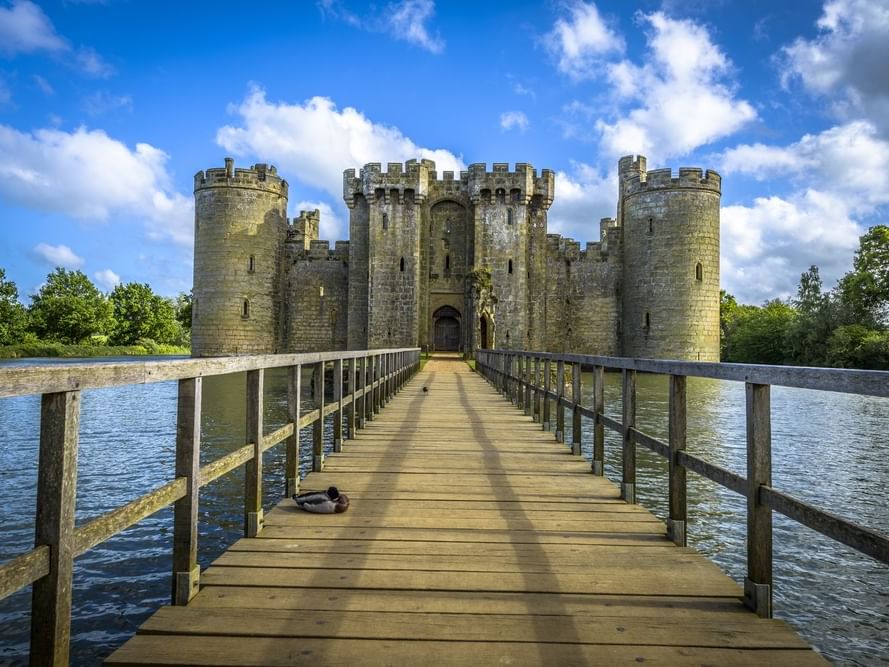 Welcome to the enchanting world of historic castles and palaces near the pristine shores of Cooden Beach in East Sussex! Embark on a fascinating journey through time as we unveil a treasure trove of architectural marvels that have withstood the test of centuries. In this comprehensive visitor's guide, we invite you to explore a collection of captivating landmarks, each steeped in rich history, nestled in picturesque landscapes, and boasting remarkable stories of the past.
Discover the medieval allure of Bodiam Castle, a breathtaking 14th-century moated fortress rising majestically from the waters. Its well-preserved exterior and towers offer stunning panoramic views, transporting you back to a time of knights, kings, and chivalry.
Step into the grandeur of Herstmonceux Castle, an Elizabethan gem with its awe-inspiring red-brick structure set amidst lush gardens and woodlands. Delve into its regal heritage as you meander through its halls and immerse yourself in the vibrant events and activities hosted within its historic walls.
Unearth the secrets of Pevensey Castle, an ancient Roman fortress and a medieval stronghold that played a crucial role in England's past. Wander through the evocative ruins of the old gatehouse and towers, as echoes of battles and sieges linger in the air.
Ascend to Hastings Castle, perched high atop West Hill, and relive the momentous 1066 Battle of Hastings. The dramatic ruins offer sweeping vistas of the coast, allowing you to reflect on the monumental events that shaped the nation.
Experience the fairytale charm of Scotney Castle, with its beguiling mix of a 14th-century moated castle and a Victorian country house. Stroll through its idyllic gardens, complete with mazes, water features, and vibrant displays, as you bask in the serenity of this enchanting estate.
Lastly, journey to the iconic Arundel Castle, proudly overlooking the River Arun for over eight centuries. Home to the illustrious Dukes of Norfolk, this medieval masterpiece boasts regal grandeur, splendidly preserved rooms, magnificent gardens, and awe-inspiring views from the Keep.
Whether you're a history enthusiast, an architecture aficionado, or simply seeking a captivating adventure, this guide promises to be your gateway to a world where the past comes alive. Delight in the charm of East Sussex's historic castles and palaces, each waiting to unravel its timeless tales and offer unforgettable experiences amid the beauty of the East Sussex English countryside. Let's begin this captivating journey together!
Discover the Best Medieval Castles and Grand Palaces in East Sussex
Location: Bodiam, Robertsbridge TN32 5UA
Distance from Cooden Beach: Approximately 14 miles (22.5 km) northeast
Bodiam Castle is a stunning 14th-century moated castle, surrounded by picturesque landscapes. It features a well-preserved exterior and offers breathtaking views from its towers. This National Trust property is a must-visit for history enthusiasts and families alike.
Location: Hailsham BN27 1RN
Distance from Cooden Beach: Approximately 7 miles (11.3 km) northwest
Herstmonceux Castle is an Elizabethan-era castle with an impressive red-brick structure. Surrounded by gorgeous gardens and woodlands, it offers a lovely setting for a leisurely stroll. The castle hosts various events and activities throughout the year, making it an enjoyable destination for all.
Location: Pevensey BN24 5LE
Distance from Cooden Beach: Approximately 4 miles (6.4 km) southwest
Pevensey Castle holds significant historical importance as a Roman fortress and later as a mediaeval castle. The ruins are remarkably preserved, and you can explore the old gatehouse and towers. Its location near the coast makes it a fascinating spot to learn about England's rich heritage.
Location: Hastings TN34 3AR
Distance from Cooden Beach: Approximately 6 miles (9.7 km) southeast
Description: Hastings Castle stands atop the West Hill, overlooking the town and the sea. It played a pivotal role in the 1066 Battle of Hastings. Though mostly in ruins, the site offers panoramic views of the coast and is a fantastic place to immerse yourself in history.
Location: Lamberhurst, Tunbridge Wells TN3 8JN
Distance from Cooden Beach: Approximately 25 miles (40.2 km) northwest
Scotney Castle is a fairytale-like castle set in a large estate with beautiful gardens. The castle itself is a mix of architectural styles, with a 14th-century moated castle and a Victorian country house. Take a stroll through the gardens and enjoy the idyllic surroundings.
Location: Arundel BN18 9AB
Distance from Cooden Beach: Approximately 25 miles (40.2 km) west
Arundel Castle is a magnificent medieval castle overlooking the River Arun. It has been the seat of the Dukes of Norfolk for over 850 years, and its architecture and history are truly captivating. Explore the well-preserved rooms, visit the gardens, and enjoy the panoramic views from the Keep.
Remember to check each attraction's opening hours and admission fees before planning your visits. Whether you're interested in medieval history, Tudor-era intrigue, or simply enjoy impressive architectural wonders, these castles and palaces near Cooden Beach will surely captivate your imagination.
If all that castle & palace exploring works up an appetite then be sure to book a table at The Rally Bar and Restaurant at Cooden Beach where we serve breakfast, lunch, afternoon tea & diner. Enjoy a scenic dining experience from our restaurant or from the beach or beach terrace!
If you're feeling fatigued after a long day of sightseeing and wishing to extend your stay at Cooden Beach we have a range of sea view hotel rooms available for all group sizes. Book single, double, twin & king rooms overlooking the waterside blues of the English Channel. Suites & apartments are also available to make your stay as comfortable as possible. We look forward to welcoming you!