3 Inspiring Walks on the Sussex Coast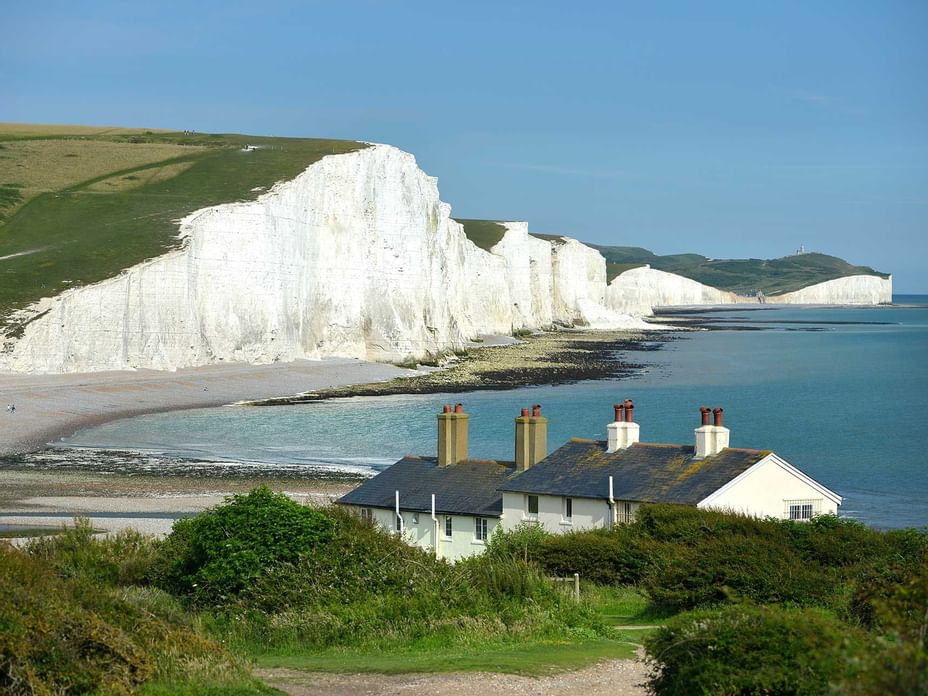 Discover 3 of our favourite walks to inspire you along the Sussex coastline, the perfect way to connect with nature on a trip to Cooden Beach.
Our local area is primed for long walks, stunning views and inspiring landscapes, with local highlights including the expansive Cooden Beach, Beachy Head's dramatic cliffs and rolling farmlands of the local countryside.
Below are 3 of our favourite walks that you can experience when visiting The Relais Cooden Beach.
Beachy Head
Offering both short, but inspiring walks, or longer walks along the dramatic cliffs, this is a must-visit location when exploring the British coast.
For those looking for a quick walk with unmatched views, there is a convenient car park on the peaks of the cliffs, giving views of the lighthouse over the iconic white cliffs. For those ready to take on a more adventurous walk, find a range of different routes on the Beachy Head webpage dedicated to walking and hiking.
Cooden Beach to the Bexhill Promenade
Walk alongside the British Channel, along the inspiring beach towards Bexhill on Sea, following the historic route that made our local area a destination of choice for generations. Visit the Bexhill promenade, built by the De La Warr family, who originally built our historic hotel and neighbouring golf course.
Walk Through The Battle of Hastings History
Explore the route that circles one of Britain's most important battles in history, The Battle of Hastings. Enjoy a 4.5 mile circular walk taking in Battle Great Wood, Battle Abbey, the 1066 Battlefield, and Battle Museum.
For those looking for more historic routes in the area, enjoy other highlights such as the 1066 Country Walk or Fuller's Follies.
Discover more on the Visit 1066 Country Official Website.