Midweek Whim
work, rest and restore this Spring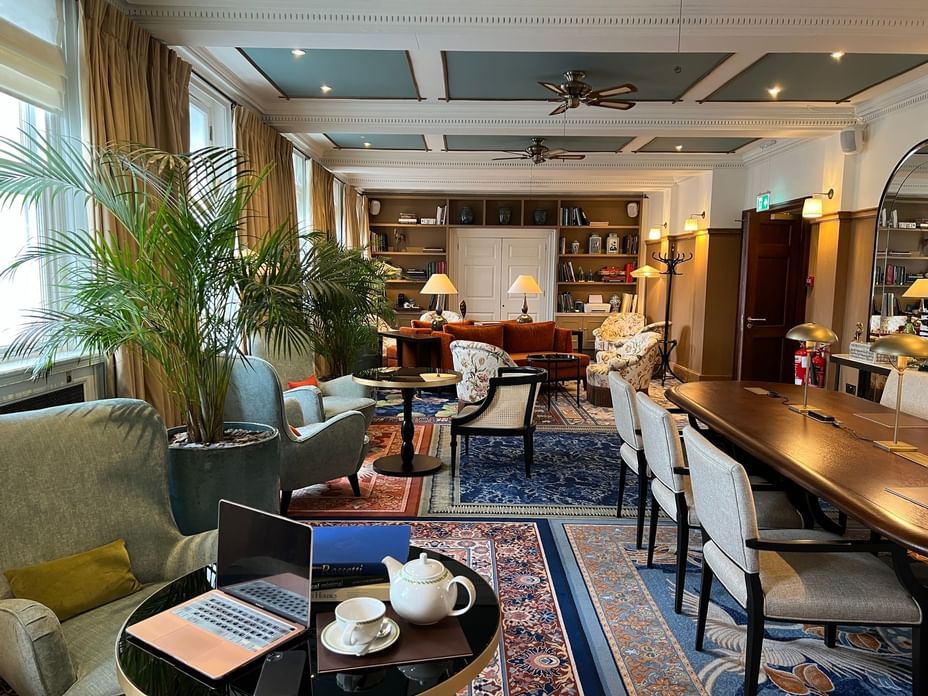 Join us for a limited Summertime offer to escape on a 'Midweek Whim' - we invite you to indulge in your spontaneous side.
Why not pack the laptop and relocate to the river for a retreat at The Relais Henley, the perfect place to work, rest and restore. Ideal for entrepreneurs and 'digital nomads' looking to be revived by a change of scenery and seeking to reconnect with a better work life balance.
Available from Sunday to Thursday; the special midweek offer includes access to the stylish new co-working members club, The Salon, with elegant spaces to work with complimentary teas and coffees available throughout the day.
Inspiring you to get outside and enjoy the beautiful scenery, we will prepare a 'packed lunch' from the hotel's Deli including your choice of daily offerings to create a 'packed lunch' available in the Deli to take on a lunch time walk along the river where you can find a quiet spot to take time out from the day and watch life on the river go by.
By evening, we invite you to retire to the Quarterdeck Bar for a nightcap before indulging in a great night's sleep in the sanctuary of one our courtyard, riverside or historical rooms.
(The Clipper Restaurant is available for reservations from Wednesday to Saturday only).
The Midweek Whim is available for a limited time only and is available from Sundays to Thursdays throughout Spring; with prices starting at £169 for a Courtyard Double Room.
One night stay including bed and breakfast
Access to co-working member's club, The Salon with complimentary teas and coffees
A choice of 'packed lunch' from the Deli
Terms and conditions
Cancellation Policy
A credit card or debit card is required to secure your reservation however this will not be charged in advance of your arrival date so feel free to make changes to your booking up to 1 day prior to arrival. Any cancellations received after 6pm (GMT) 1 day prior to arrival will be charged for the first nights stay in full. We highly recommend that you have suitable travel insurance in place at the time of booking