August Special Offer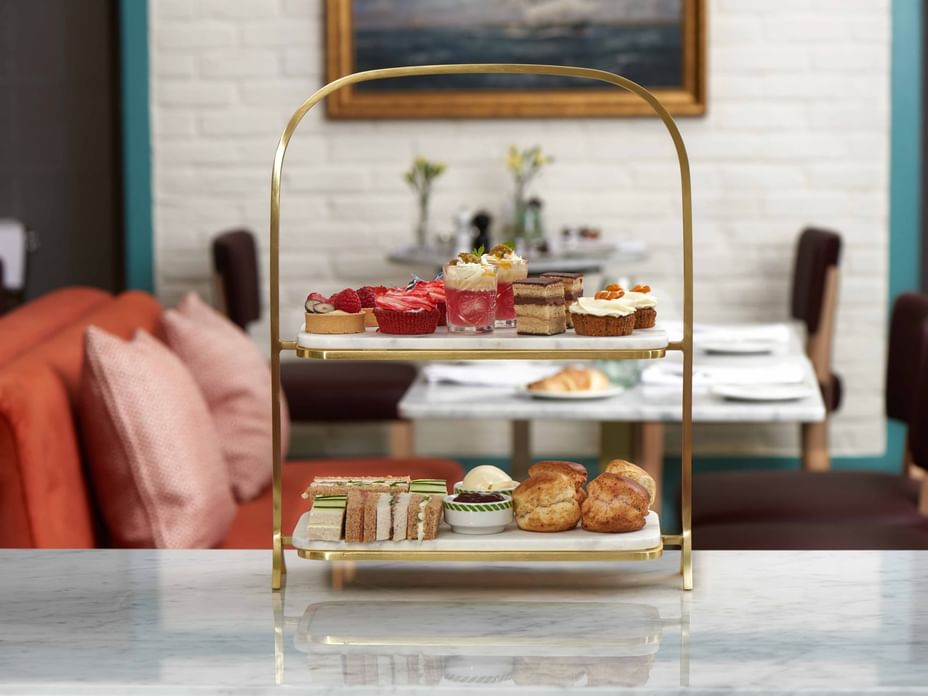 Escape the ordinary and treat yourself to an unforgettable getaway with our exclusive August offer: Gin Afternoon Tea Stay. Indulge in a unique fusion of delectable treats, exquisite gin creations, and luxurious accommodation for a truly enchanting experience.
From the moment you arrive, you will be welcomed into a world of refined elegance and exceptional hospitality. Unwind in the comfort of our beautifully appointed rooms, where every detail has been carefully designed to ensure your utmost relaxation. As the afternoon unfolds, prepare your taste buds for a delightful journey.
Our Gin Afternoon Tea combines the timeless tradition of a classic afternoon tea with a modern twist of gin-infused delights. Savor delicate finger sandwiches, freshly baked scones, and an array of mouthwatering pastries, all perfectly paired with a selection of artisanal gins and botanical-infused beverages. Allow our expert mixologists to guide you through this sensory adventure, as they craft signature gin cocktails tailored to your preferences.
After a day of indulgence, retire to the tranquillity of your room and relish the enchanting ambiance. Drift into a peaceful slumber, knowing that you have experienced the finest blend of culinary delights and luxurious accommodation.
Book your Gin Afternoon Tea Stay today and immerse yourself in a world of sophisticated flavours, elegant surroundings, and unmatched hospitality.
This August, let us delight your senses and create memories to cherish. Cheers to an extraordinary experience!
Offer: Overnight stay to include Classic Afternoon Tea accompanied by a Henley Gin cocktail for two guests and full traditional breakfast.
Prices from £255 per room based on two people sharing.
Valid for stays: 23rd July to 31st August 2023 inclusive, subject to availability, blackout dates apply.
Cancellation policy 48 hours prior to arrival.