Jazz Music with Wood and Steel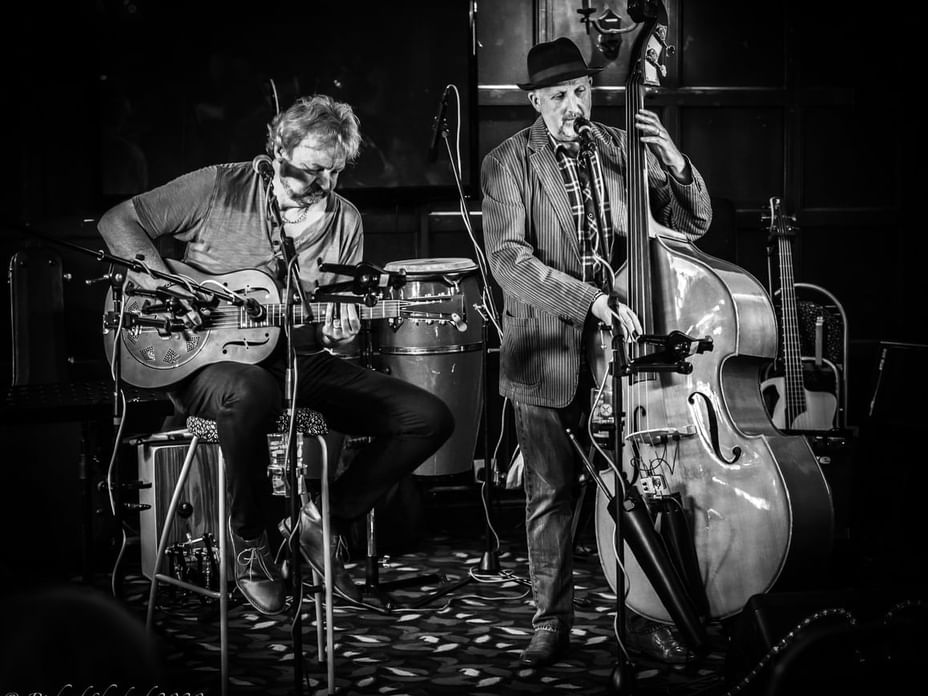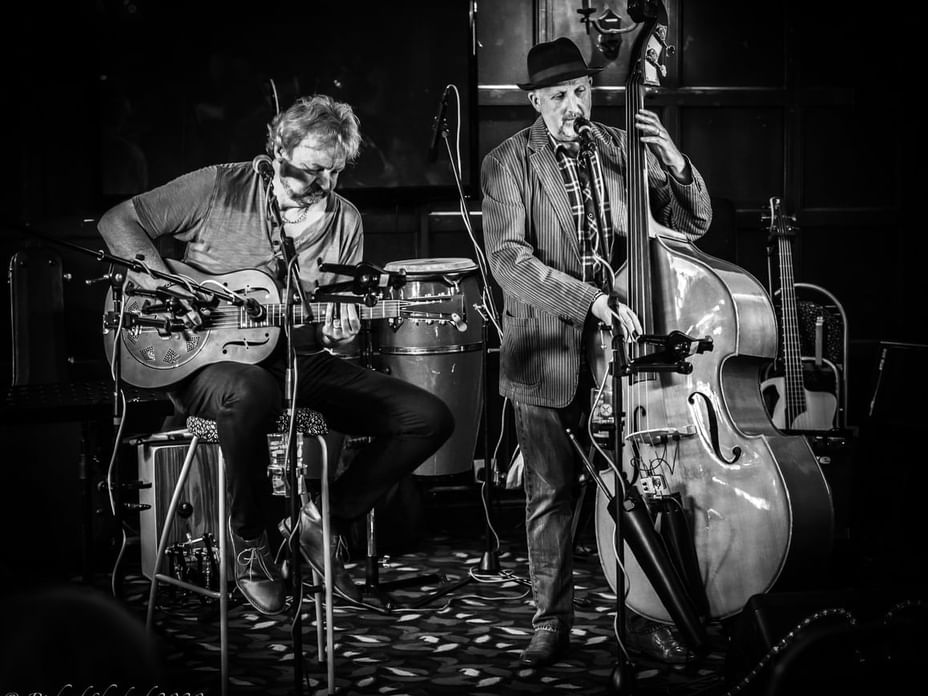 Jon Walsh and Brian Throup came together 20 years ago bring you this acoustic duo. Performing tasteful jazz and easy listening to enhance your experience at The Relais Hotel.

Jon is an acoustic blues (and jazz) singer/songwriter/guitarist and is well known as the singer/guitarist of the Jon Walsh Blues Band which has toured around the UK and Europe. He has also performed in the USA. He plays blues and ragtime from the prewar period (including Delta slide on Dobro and National steel guitars) through to today. He also performs a number of his own songs, one of which "Two Trains" is included on the Basingstoke Blues Club's compilation album and "Bailing The Jack" which is included on a Reading Arts Centre compilation album. Also, he has released his debut solo album "Old New Borrowed and Blue" which received critical acclaim. It features his songs as well as some old blues classics of the 20, and 30s through to contemporary blues.

Brian is an established bassist in the south of England who is equally as competent on double bass as he is on bass guitar. Playing predominantly jazz and blues, Brian has performed with many jazz bands, orchestras, big bands, in jazz clubs, Festivals, musicals and weddings all around the UK, from London to the Lakes, Southampton to St Ives, as well as several small tours in Europe. Brian also teaches double bass, bass guitar and music theory to new students.